Written by Alexandra Hidalgo
Copy Edited by Sophie Schmidt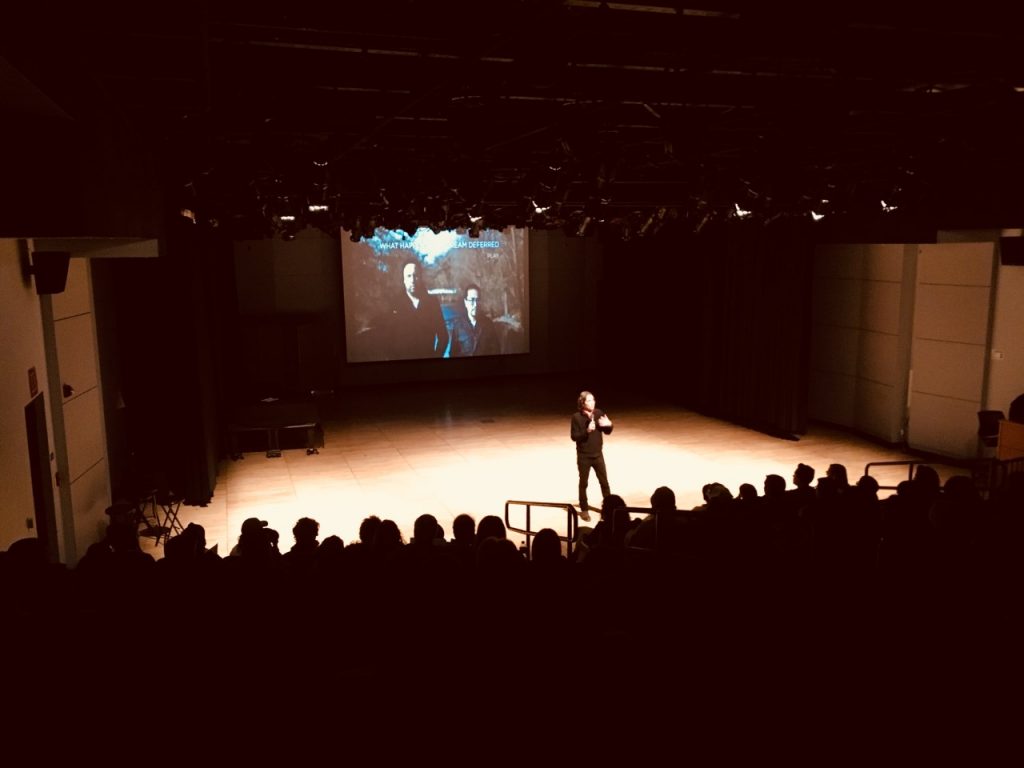 Back in the 1990s, when I was an undergraduate student at Ohio University, April was the most exciting month of the year. Not only were the trees blooming, but we had a philosophy symposium, a literary festival, and my favorite event of all, The Athens International Film and Video Festival. For close to a week, I'd spend my days running from classes to the festival at the Athena Theater, trying to watch every film I could and losing myself in landscapes, faces, and languages from around the world I'd never get to watch otherwise. Being a student who dreamt of someday telling my own stories, I'd watch multiple films a day and feel their voices and colors dig into my subconscious, a jumbled mix of creativity that would inspire my own story ideas for months to come.
There is something ineffably powerful for a filmmaker and artist about watching many films in a small number of days and even more so if you do it as part of a community. This February 12-16, Doc Lab and film students and all members of the community can have this kind of immersive film experience at the MSU Latinx Film Festival (LxFF). In its second iteration, the festival will take place on campus and at various locations across East Lansing and Lansing. It includes films from Latinx and American filmmakers to create a kaleidoscopic view of the Latinx experience for audience members. Besides watching films, attendees can dance to live Latinx music and immerse themselves in virtual reality installations.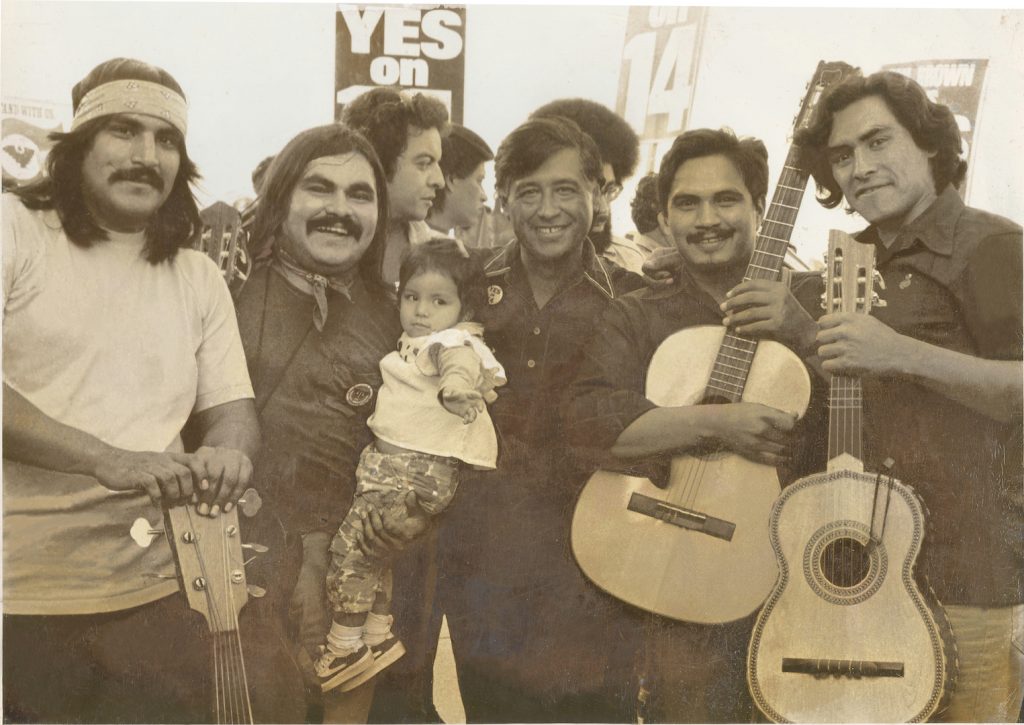 Paul Espinoza's feature documentary Singing Our Way to Freedom, about the life and work of activist Chicano musician Ramon "Chunky" Sanchez, will close the festival. He explains that "we've grown accustomed to seeing films in the company of just a few folks, say on streaming platforms, which admittedly provide tremendous variety of stories. But nothing beats seeing a film unfold on the big screen and experiencing an audience reacting to a film in real time."
Not only will audiences get to watch Espinoza's award-winning film, but they will also be able to ask him questions during the post-screening Q&A. It's one thing to watch a film, but to converse with those who've made it adds a level of richness to the experience, especially for those who are considering a career in filmmaking and the arts.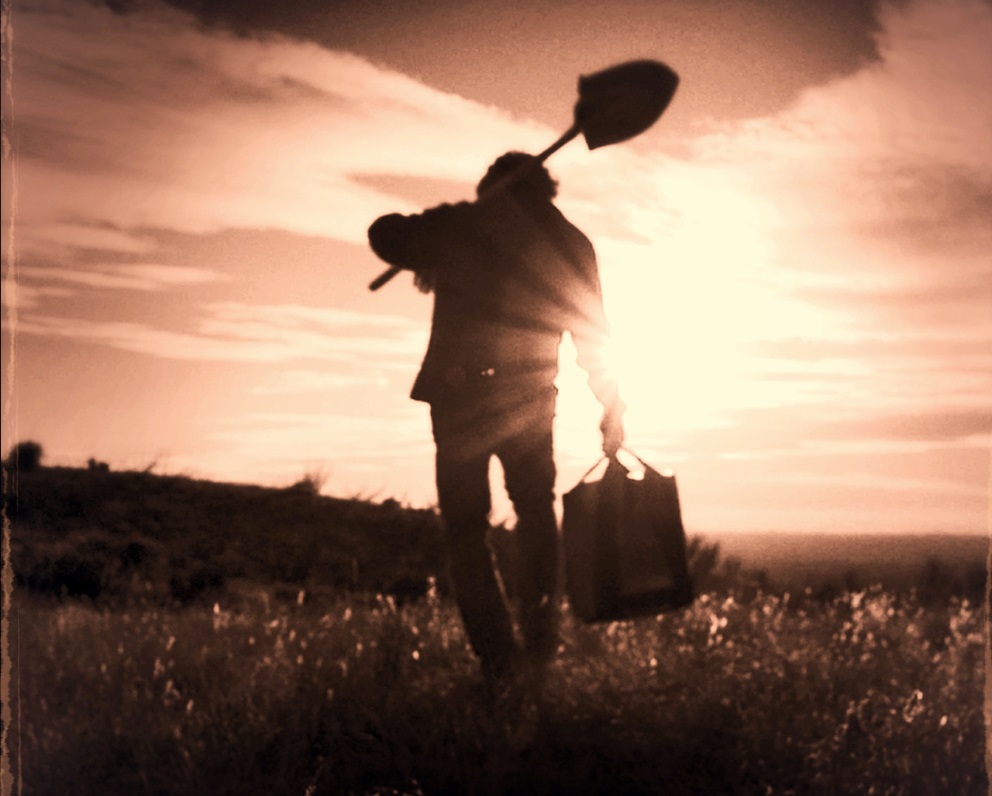 John Valadez, the Doc Lab's co-director and Journalism Professor of Practice, will also be present for the screening of his short documentary, The Head of Joaquín Murrieta, about the legendary Mexican outlaw who was lynched in 1853. The film screened on PBS and received the 2017 Best of Festival Award from the Broadcast Education Association. Valadez has spent decades telling stories that showcase Mexican American and Chicanx experiences through an activist and compassionate lens.
Valadez argues that "our cultural journey into the future could be a very painful one of bigotry, of walls, of invectives, inequality, and rancor; or it can be one that spans divides of difference and finds new and beautiful and invigorating connections for change and understanding. This festival is a small but powerful step towards the latter." Attending the festival and engaging with the films, music, and multimodal installations it features will allow audiences to inhabit the lives and feelings of others, inviting them to visit a whole world of feeling and history they might otherwise never get to engage with.
The festival, which is in its second installment, has built a loyal following. As Scott Boehm, LxFF founder and assistant professor in the Department of Romance and Classical Studies, asserts, "The response to the first edition of LxFF was tremendous, and I'm really proud of that because we had no idea if people would show up at all, and the theaters were full for four straight days — we even had to pull in extra chairs for the closing screening on Super Bowl Sunday during a snowstorm."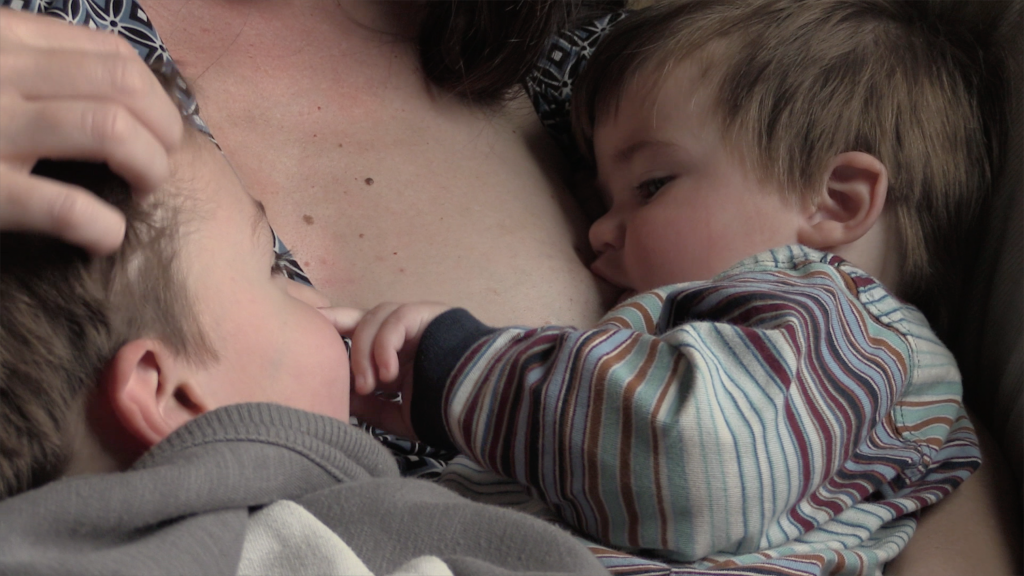 Being part of a community that loves film and the arts is one of the most far-reaching benefits of being a student and faculty member at MSU. It is the inspiration we get from those experiences that helps us craft our own work now and in the future. My own film, Teta: a nursing mother tells her story, will screen at the festival, and I'll be there for a Q&A with some of the cast and crew, including my son, Santiago, whose journey from his first breastfeeding session to his last one 22 months later the film chronicles.
Whether we are telling stories about Brazilian queer activist rights activists like Fábio Erdos's documentary, Marielle and Monica, or about young Costa Rican black women trying to grapple with life and death, like Sofía Quirós'd feature Land of Ashes, or celebrating the emotional bond that nursing creates, as my documentary Teta does, watching films at festivals like LxFF deepens our understanding of what the world is like today and how we can transform it into a more tolerant place in the future.For students in particular, film festivals open a whole new window of possibilities and dreams that may come true. In my case, two decades after I first fell in love with film festivals back in Athens, I got to return with my husband and children to screen Teta in that very same theater where my passion for independent filmmaking first awakened. In the years to come, we hope that LxFF will be able to screen the work of our talented Doc Lab and Film Studies alum and celebrate the stories they tell. It can all start with a student in a dark theater getting lost in a story and feeling empowered to then tell their own.
To learn more about the festival, check out its website or follow the hashtag #LxFF2020 on social media.
About the Writer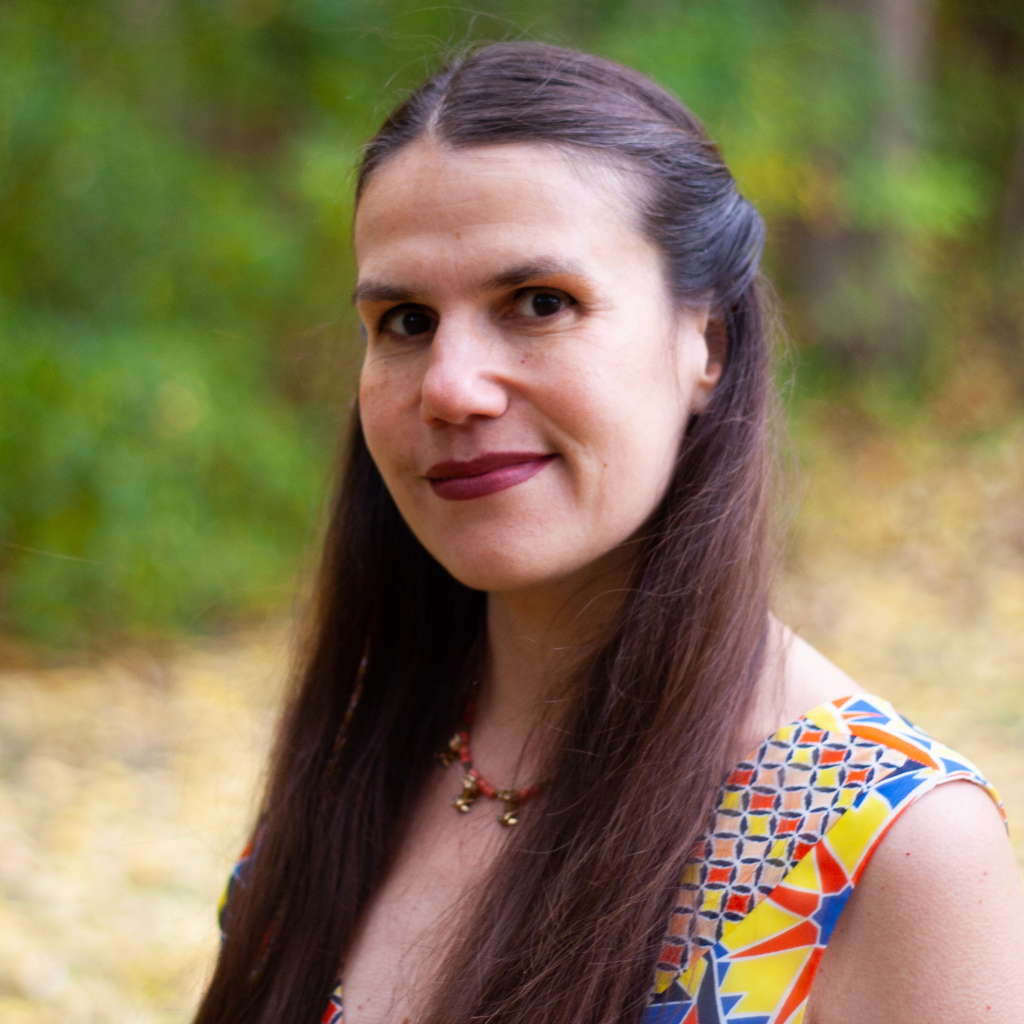 Alexandra Hidalgo is an award-winning Venezuelan filmmaker, theorist, and editor whose documentaries have been official selections for film festivals in 14 countries and been screened at universities around the United States. Her videos and activist writing have been featured on The Hollywood Reporter, IndieWire, NPR, and Women and Hollywood. She is assistant professor of Writing, Rhetoric, and American Cultures and co-director of the Doc Lab at Michigan State University. Her video book Cámara Retórica: A Feminist Filmmaking Methodology for Rhetoric and Composition received the 2017 Computers and Composition Distinguished Book Award. Her academic video essays have been published in Enculturation, Kairos, Present Tense, and Peitho, among others. She is the co-founder and editor-in-chief of agnès films: supporting women and feminist filmmakers and of constellations: a cultural rhetorics publishing space.