Writing by Mimi Anagli
Developmentally Edited by Alexandra Hidalgo
Copyedited and Posted by Naomi Johnson
As any Spartan will know, MSU's campus is filled with hidden gems. After a year or two on campus every student is bound to uncover what will become a staple of their college experience. For most it's a favorite caf, the perfect study location, or a spot on the red cedar river. For Kara Headley, a Doc Lab senior, it's the Moist Towelette Museum.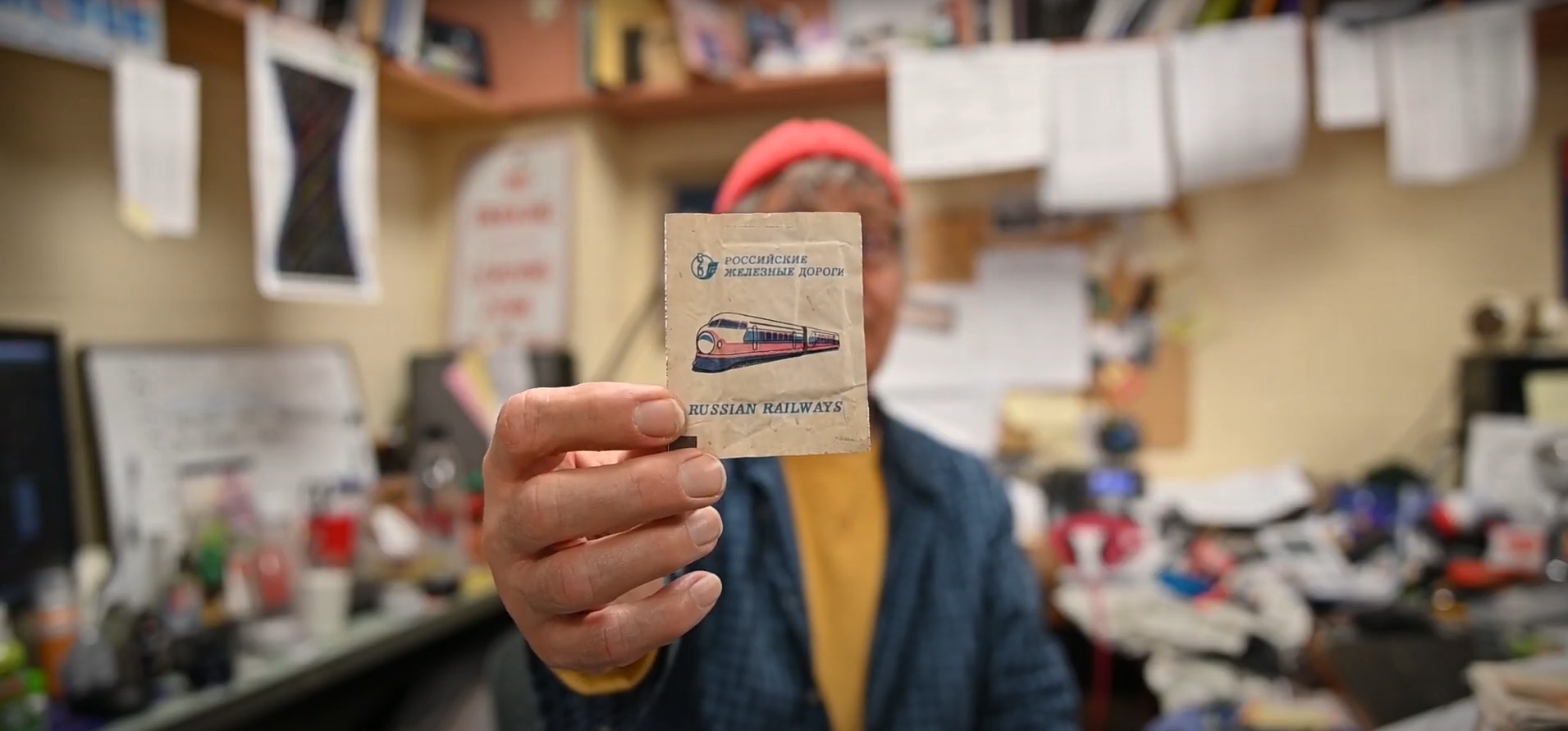 Headley's fascination for this museum on campus started a little over a year ago when she was looking up weird museums in Michigan. She says, "In an article I found, the Moist Towelette Museum was listed, and when I saw that it was not only in East Lansing, but on MSU's campus, I knew I wanted to go." After visiting the museum, whose location can be found in the office of John French, a Planetarium Program Assistant at the Abrams Planetarium, Headley knew she had found a hidden gem.
John French, the curator of the museum, started his one-of-a-kind collection in the 1990s and now has several thousand moist toilette packages on display in his office. From Russian railways to sumo wrestling packaging, French has every towelette imaginable. Headley's interests in this quirky museum continued to grow and eventually became the subject of the award-winning short documentary, The Moistest Museum. The film won 2nd Place in the 20-25 Nonfiction Film category at the 2020 Flint Youth Film Festival.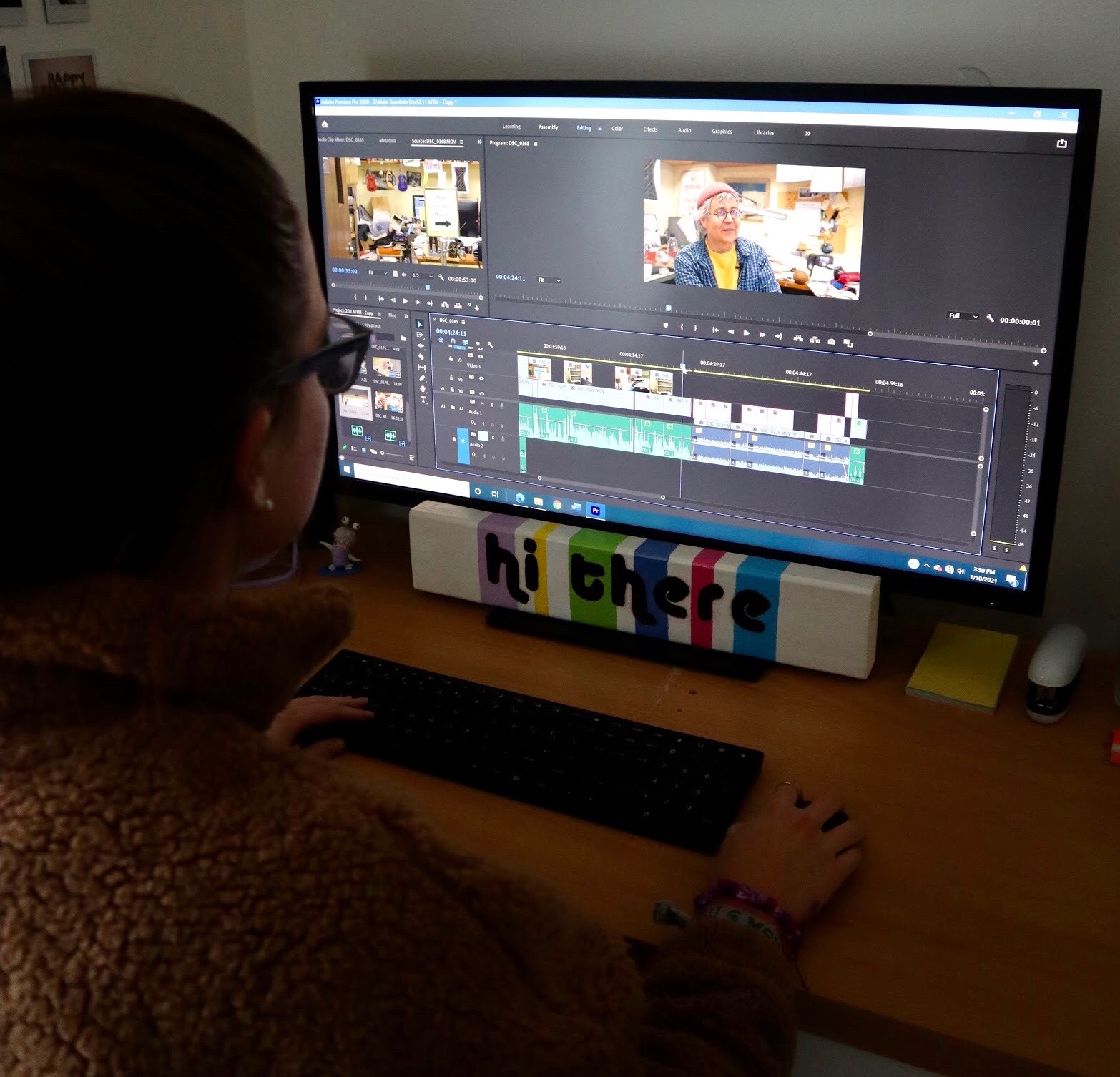 She explains, "This collection stuck in my mind for the next year, and when we had the opportunity to make a short documentary for class, I brought it up and was lucky to find others who wanted to make this film with me."
While in Intro to Documentary Production, taught by professor Troy Hale, Headley was presented with the task to create a three to seven minute short documentary. Tessa Osborn, Celia Lochkos, and Casey Iles, also Doc Lab seniors, shared Headley's interest in the Moist Towelette Museum and were eager to bring this film to life. Headley took on the role of producer, organizing shoots and helping out with miscellaneous roles, such as assistant camera and assistant editor. Osborne was the director of photography, capturing the museum's charm on camera; and Iles was the director and editor, puzzling the pieces of the story together.
Throughout the production process, the filmmakers were faced with several struggles that many filmmakers encounter throughout their career. Osborn struggled with the constraints of filming in a small office. They explain, "As DP, it was a little challenging at first trying to think of different ways to show the museum and make it look bigger than it really was, which was really just 2 shelves in the corner of an office…" With their creativity, Osborn overcame this constraint and filmed plenty of captivating shots. Their close-up shots, slow pans, and attention to color brought depth and movement to the film, which highlighted both French and the museum's vibrant energy.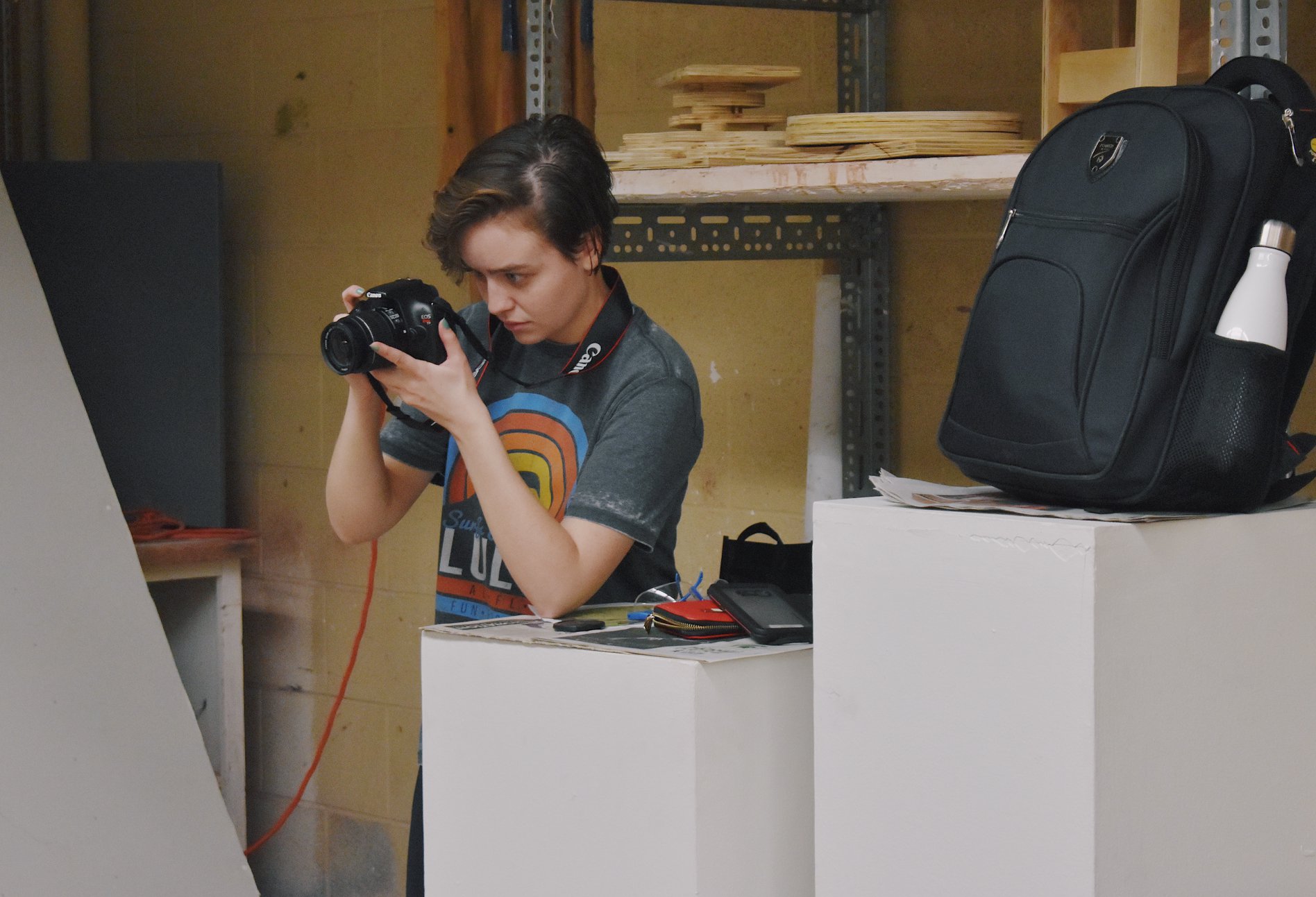 Another obstacle the filmmakers overcame was finding the right angle from which to approach the story. Headley, Osborn, and Iles wanted to be playful—because the Museum and French himself are quite playful— but still honor the decades of curating and love that have gone into creating this museum. With a lighthearted and quirky choice in music, the tone of the film is spot on, perfectly capturing the moist towelette museum's energy. Iles notes, "While being able to add variety and fully capture the museum was a challenge at times, it was also a lot of fun and taught me a lot."
Rather than solely focusing on the moist towelettes, the filmmakers centered the film around French and his connection to the museum. Through a lively interview, the audience gets to know French for the eccentric, passionate, ukulele-playing curator that he is. With stories about the museum's history, the audience sees past the peculiarities and understands the charm. The Moistest Museum is an endearing film that leaves any Spartan eager to visit this moist towelette collection and meet the dynamic man behind it all. French has made his mark on MSU's campus and in Headley, Osborn, and Iles' lives. Osborn says, "I really love people who are creative like he is. It inspires me to go out and take a more positive look on life."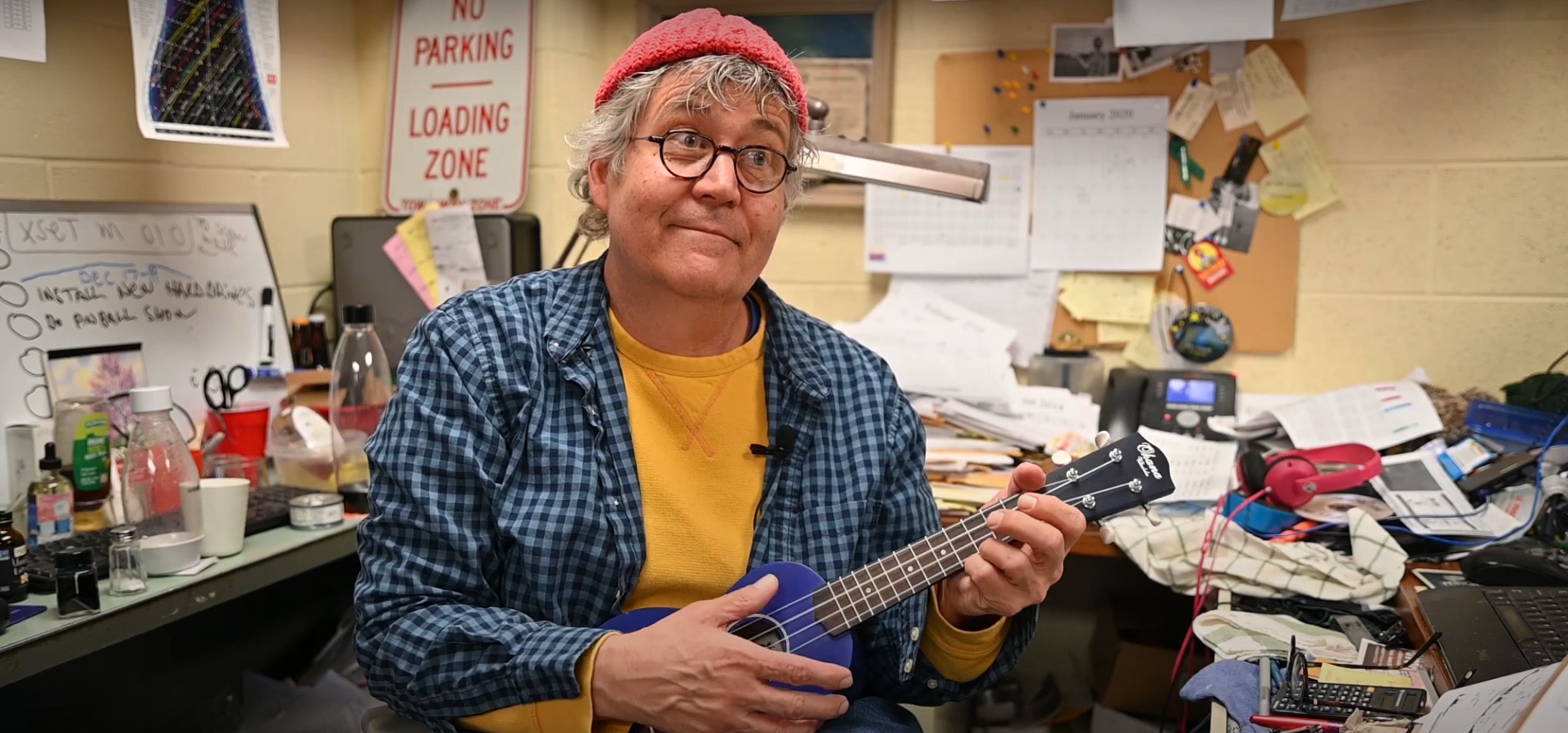 You can find the filmmakers on social media through their handles: Kara Headley— @kara_776 (Facebook) @karaheadley (Twitter), Tessa Osborn— @tessa.osborne (Instagram), and Casey Iles— @caseys.candids (Instagram).
About the Writer
Mimi Anagli is a Senior at Michigan State University double majoring in Film Studies and Professional Writing with a minor in French. Along with writing for the doc lab, she is a staff writer for the feminist film publication agnés films. During her time in undergrad, Mimi has had the opportunity to attend the 72nd Cannes Film Festival and the 2019 Toronto International Film Festival, where she interned for The Hollywood Reporter. After graduation, Mimi plans to continue writing about women in film and pursue a career as a cinematographer.