Writing by Claire Bahorski
Developmentally Edited by Alexandra Hidalgo
Copyedited and Posted by Iliana Cosme-Brooks
Each member of the faculty brings their unique talents and perspectives to the Doc Lab team. Peter Johnston's draw from his years of experience in cinematography and photography, utilizing those talents in his digital media and film production lessons. With a growing filmography and list of achievements, such as winning an Advocacy in Latino Film Award (2018) and the Best Michigan Frontrunner Award (2018), Johnston brings a unique flair both in the classroom and in his filmmaking.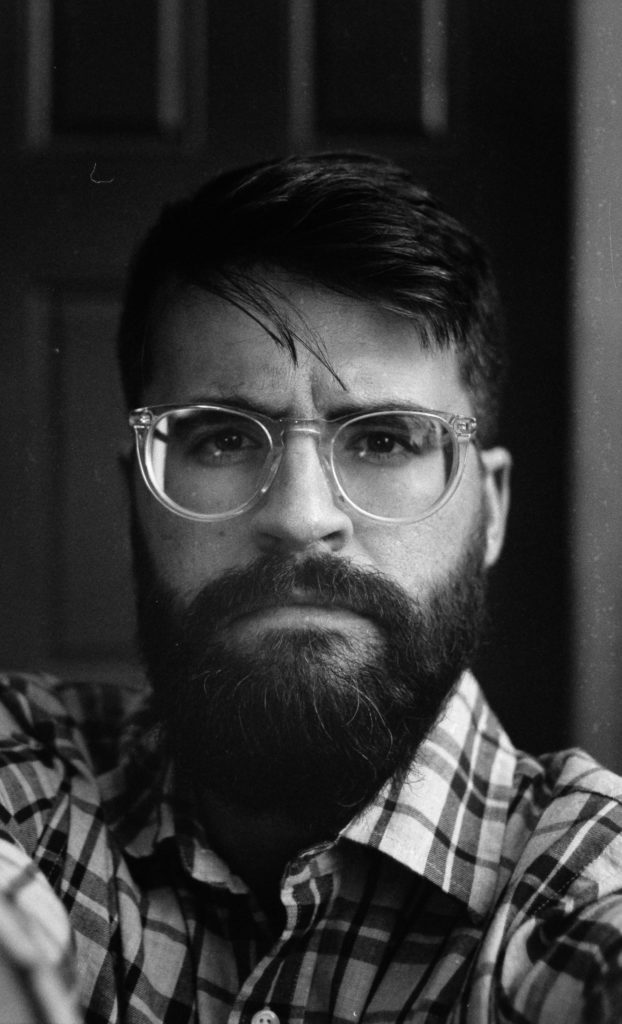 As an experienced filmmaker, Johnston has produced a number of meaningful projects. His short documentaries What Happens to a Dream Deferred and Walking For Ded cover the topic of immigration, painting an "intimate portrait" of those affected by changes in immigration policy, namely the Trump Administration's decision to rescind the Deferred Action for Childhood Arrivals immigration policy (DACA), which allows people who came to the United States as children to request deferred action on deportation and affords them with the right to work as long as they renew their DACA eligibility at the appropriate intervals. "The Filmetry pieces I've done with collaborator Cindy Hunter Morgan are meaningful to me because they've given me a chance to explore some new forms of filmmaking. But the two short documentaries about immigration are probably the most meaningful because in some small way we tried to shine a light on the humanity behind headlines like DACA, ICE, deportation, and sanctuary churches. These are real people being affected by official policy in a real way, and even if the films didn't change the administration, we hope they at least changed some people's minds."
When in need of inspiration for his own pieces, Johnston turns to other filmmakers and their productions. "I try to watch new films, especially short films, for inspiration. Short filmmakers are often 'unknown' and trying some really incredible things; they also often represent a much wider swatch of humanity than those who have made it past industry gatekeepers. Sites like Short of the Week and NoBudge offer a lot of inspiration," he states. Johnston also created two short pieces focused on the pandemic for this year's MSU Filmetry Festival. In addition to participating in festivals, he is also toying with numerous scripts and ideas. "I have a couple of short fiction scripts I'm playing with—one is a short horror piece about gig economy workers. I had some rough plans for a feature documentary about the Magic Capital of the World but COVID put that on pause, possibly forever."
As a former videographer for Michigan State's College of Arts and Letters (CAL), Johnston uses what he learned from that professional experience to transform his documentary work as well as his overall filmmaking style. "I treat promotional material like documentaries in that I'm trying to tell the personal story behind the program. As the college videographer my goal was to make artful nonfiction pieces about students, faculty, and alumni, so I really considered it less marketing/communications work and more as an extension of my documentary practice," he says. His experience as a videographer allows him to advise students seeking to produce content for non-profits or community-engaged organizations on how to do it with a focus on story and character while still delivering the video's intended promotional message.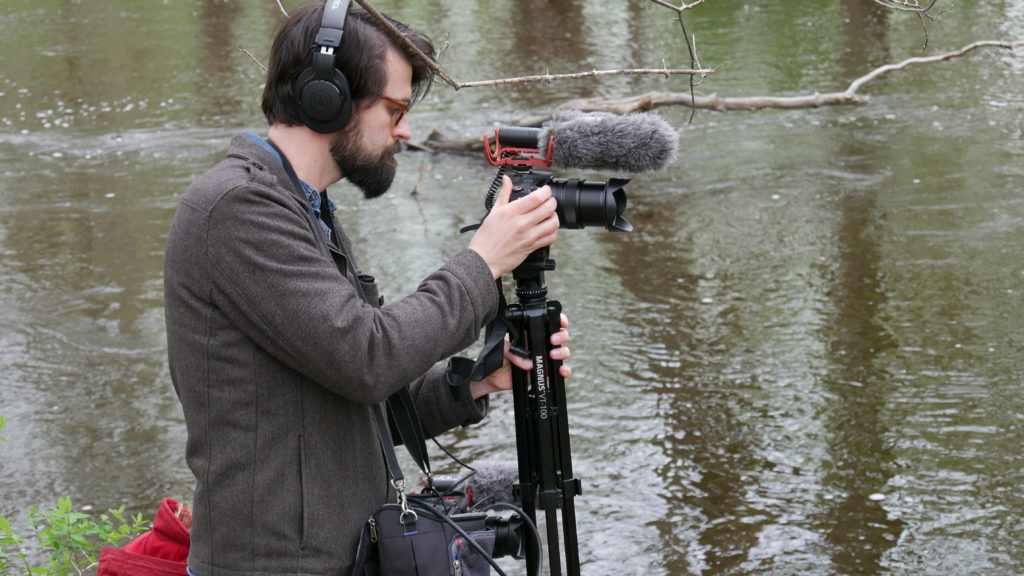 In addition to his work as a university videographer, Johnston also teaches the introductory production course as well as the capstone fiction filmmaking course at MSU. His approach to these courses is to allow students to explore and make discoveries of their own. "In my courses I try to invite students to be the drivers of their learning experience. In filmmaking, as in all art, nobody is going to force you to do it, so the more you can drive yourself the more you will get out of it. I try to set up a road and give you a road map and road signs, but students are free to drive around the block or explore some unknown territory. I'm excited when they explore both inside and outside the classroom," says Johnston. He also revels in the opportunity to connect with his students as they feed off each other's ideas. "I like seeing through their eyes when they connect an image in their head with the knowledge and skills to pull it off. When they get excited about a story they want to tell. It makes me excited about my own work, and when I make something I'm proud of, I'm eager to show it off to my students and get their feedback. I love that give and take."
As a member of the Doc Lab faculty, Johnston knows he is contributing to the future of filmmaking as he cultivates these relationships with his students. "I enjoy supporting the students of the Doc Lab with the equipment and tools to support their storytelling visions. MSU students have told some really impactful stories, and they have all the necessary tools at their disposal; my vision is to continue to support them in making an impact on our world."
About the Writer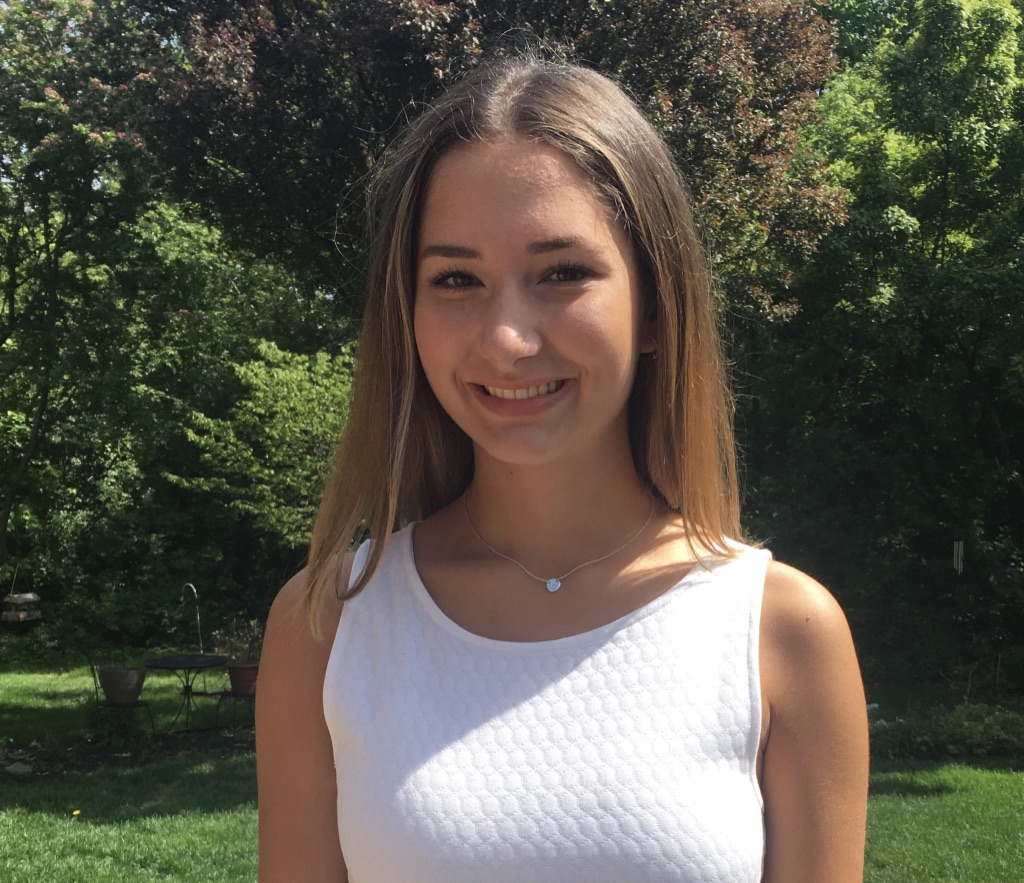 Claire Bahorski is a junior at Michigan State University and joined agnès films in February 2021. She is studying Human Capital and Society and Humanities Pre-Law, with concentrations in Public and Professional Writing and History. In her free time, she loves spending time with her friends and family. She hopes to keep improving and trying new things, and to always continue writing.