Writing by Claire Bahorski
Developmentally Edited by Alexandra Hidalgo
Copyedited and Posted by Iliana Cosme-Brooks
Among the talented and trailblazing faculty at the MSU Doc Lab, we have Geri Alumit Zeldes, who is a full professor in the School of Journalism. Her multitude of awards for her achievements include four regional Emmys and two national Best of Festival Awards from the Broadcast Education Association.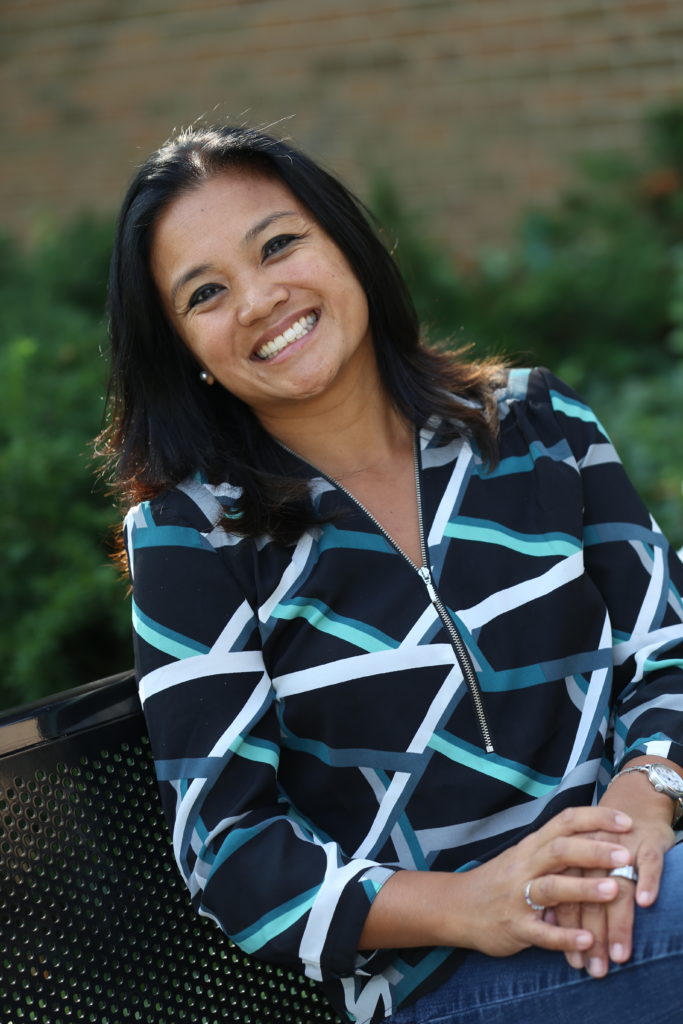 Between producing films and teaching, Zeldes has also spoken at two TEDx events and is featured for her social justice scholarship on MSU's "Spartans Will" campaign. When asked about her motivation behind this scholarship and the experience of speaking on TEDx, Zeldes said, "I believe in engaging in storytelling projects that are revelatory about an individual and institutions such as law enforcement, court systems, and schools. I probe whether justice was restored or denied. Prior to a TEDx Talk, you work intensely with a presentation coach who will help shape the presentation. The coaching was rigorous and ultimately led to a much more refined presentation."
In October 2017, Zeldes was recognized with a "100 Most Influential Filipina Women in the World Award." This award means a lot to Zeldes, and she hopes it can inspire her students of color. She explains, "The award is a triumph for Filipinas, as it suggests Filipina women have enough power and skills to organize. Those who receive the distinction are at the apex of their careers and have built strong spheres of influence. My hope would be to encourage all women to create a purpose-driven career, worthy of recognition of organizations that support women." According to Inside Higher Ed, "Women make up 43 percent of full-time tenured or tenure-track faculty members," yet "[u]nderrepresented minority faculty members are 13 percent of full-time professors but 33 percent of the U.S. population." Being a faculty woman of color like Zeldes means belonging to two underrepresented populations in academia. Because of the low percentage of female professors of color, Zeldes' success and inclusive pedagogical approaches mean a lot to students of color who look up to professors like her. She says, "I ask all students to enterprise or generate their story ideas, because ultimately, a story they own from beginning to end will reflect who they are and their passion for that story. Do I hope that the stories I cover inspire students of color? I hope so. I hope they see in me that an academic life in documentary film is possible and that covering stories about race is salient and will pay off."
In her filmmaking itself, Zeldes is inspired by real-life events. She says, "The question 'This happened in America?' drives my documentaries. I also refer to it as narratives on 60 Minutes, a show that showcases social and economic injustices that leave the viewer questioning how this story could occur in a democratic and progressive country. I geographically go to cities in the state to create my stories." Despite her travels, she finds it important to stay close to home. "I stay in Michigan because it is proximate to my family. I need to be close to home, West Bloomfield, to attend the activities and attend to the needs of my four children. I also stay in Michigan for my stories because the stories of those in our state are rich and many."
Breed & Bootleg 11.23.20 Trailer
from Geri Alumit Zeldes on Vimeo.
As with all of her films, she hopes to tell a story. The work that means the most to her is The Death of an Imam, which went on to win multiple awards, such as a Best of Festival Award from the Broadcast Education Association. The documentary details the killing of a Muslim religious leader by FBI agents in Dearborn, Michigan. Zeldes favors this film because "[t]he work demonstrated that I could tell a story through documentary filmmaking. The film only took a few months to film and edit."
Last December, Zeldes released her film Breed & Bootleg: Legends of Flint Rap Music, a documentary that highlights Flint rappers and the influences in the community that inspired them. According to Zeldes, "The hour-long film is about two rap artists—MC Breed and Ira 'Bootleg' Dorsey from The Dayton Family—who in the early 1990s put Flint on the Rap Map. MC Breed is the first commercially successful rapper in the Midwest who sampled sounds from Midwest artists and wove them with sounds from the East and West coasts to create a funkadelic, regional, hip hop music genre. Bootleg followed a year later with the debut of his first gangsta rap album that laid in concrete prose about the rough parts of growing up in Flint Town." The film is currently being screened throughout Michigan and at film festivals.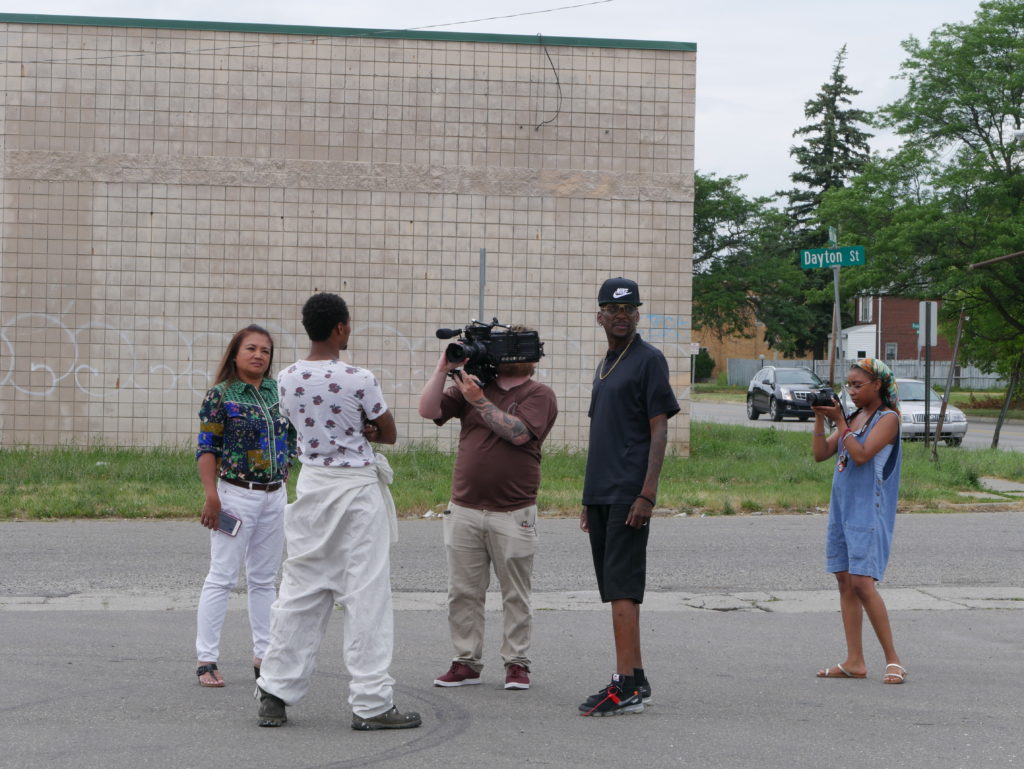 As for her work at Michigan State, specifically in the Doc Lab, Zeldes has a vision for its future. "I hope the Doc Lab becomes a physical space where documentary film students can discuss and view films," she states. She has high hopes and aspirations for the artists and filmmakers who populate her classrooms. "These students have great minds and great talents. I enjoy being around right and left-brained individuals." Zeldes also notes their tenacity and drive when completing projects. "While I enterprise the documentary film stories, students often become the engine that drives the project to the finish line. When I get discouraged, I re-fuel because the students find a source to interview or say something brilliant that helps me see the film in a new light. The students who edit the films then go on to bigger and badder projects as independent filmmakers and media creators in the creative industries; some still have time to work on these films."
Without a doubt, Zeldes is a force to be reckoned with, and her passion for storytelling shines through her films. She is helping to cultivate the next generation of filmmakers that will go on to tell important stories, becoming the next great filmmakers. She likes to tell her students "I'm here for a short time, so I'm here for a good time," encouraging them to enjoy themselves and their talent of storytelling.
About the Writer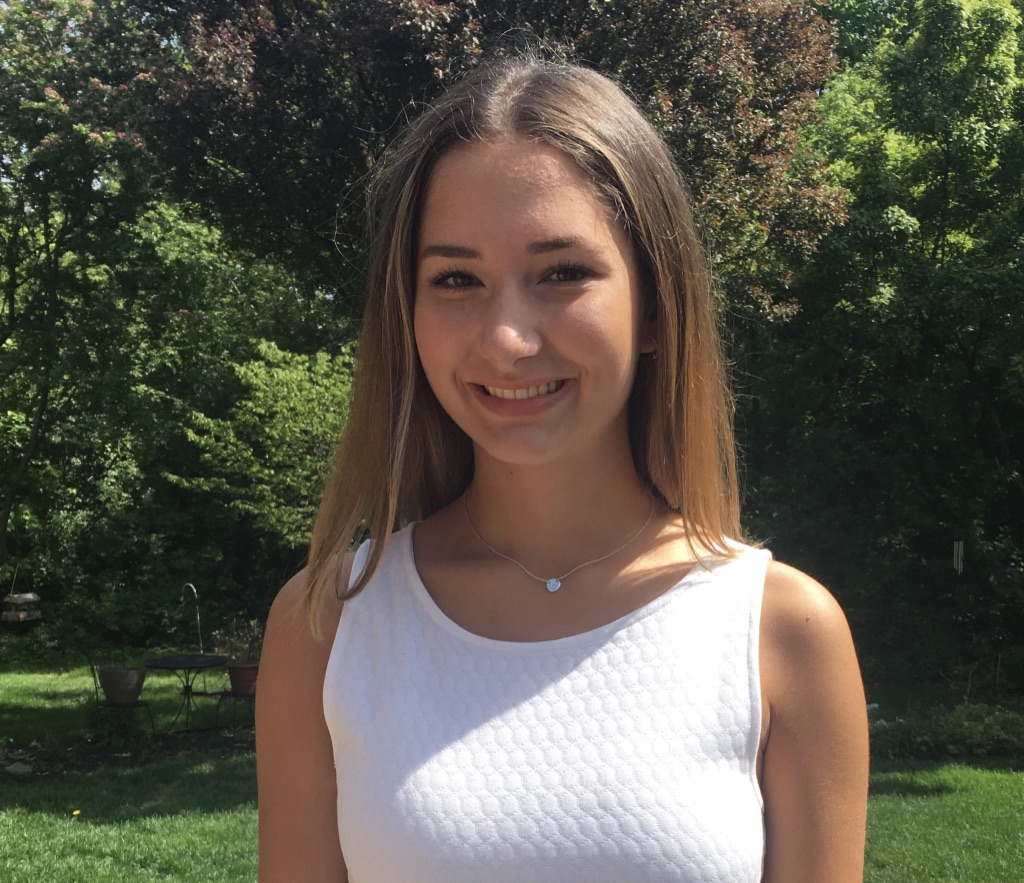 Claire Bahorski is a junior at Michigan State University and joined agnès films in February 2021. She is studying Human Capital and Society and Humanities Pre-Law, with concentrations in Public and Professional Writing and History. In her free time, she loves spending time with her friends and family. She hopes to keep improving and trying new things, and to always continue writing.