Writing by Mimi Anagli
Developmentally Edited by Alexandra Hidalgo
Copyedited and Posted by Naomi Johnson
Many may know Carleen Ling-An Hsu as one of the amazing professors here at MSU's Doc Lab. When she teaches her range of transformative classes, like "Intro to Digital Film and Media" and "Producing for Cinema and TV," she draws from her impressive and decades-long career as a working producer in the film industry to share with students what it's like to make films that play in some of the world's most daring and exciting platforms. Having worked on films for HBO and PBS, Hsu has won two Peabody Awards, a Royal Television Society's Grierson Award, a Genesis Award, and a Foreign Press Association Award, among others. One of the films she worked on that claimed many of these awards is her 2010 feature documentary For Neda.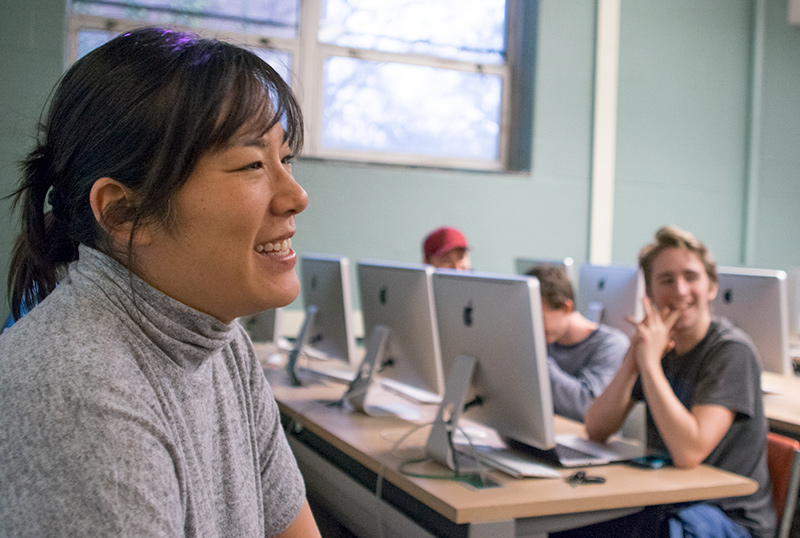 For Neda is a documentary, now streaming on HBO, that tells the story of Neda, an Iranian woman who was killed in the streets of Tehran in 2009 during a peaceful demonstration following an election scandal. The documentary discusses the oppression of people, especially women in Iran, while answering the questions: who was Neda? What did she stand for? And why did she die? The film honors Neda by telling her story. She was a strong-willed and brave free spirit that did not allow the Iranian regime to suppress her voice. The persian name Neda means voice, which is fitting, seeing as Neda became the voice of the Iranian revolution. Although killed, she was not silenced. Her legacy was alive and promoted change.
Neda's story holds tremendous importance in Iran and around the world, and Hsu was honored to share it. While explaining what compelled her to take on the project, she says, "I remember hearing of Neda's murder and feeling outraged that someone so young would be shot down for attending a protest but, of course this has happened, and still happens, all over the world and in our own country. At the time of her death, I couldn't bring myself to actually watch the footage but, when Sheila Nevins, the former President of HBO Docs, presented the idea to us I felt that it was our duty to Neda and her family, to take it on."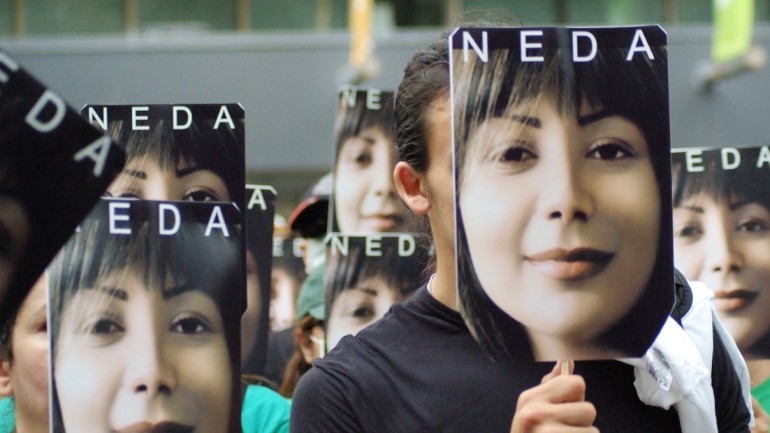 Hsu co-produced the film with Antony Thomas, who was the director/producer. As the co-producer, she did all the research and helped shape the story before filming. The research was the most memorable part of making the film for her. She was moved by the stories of the Iranians she spoke to, many of whom had risked their lives to escape and continue to fight for the democracy movement in Iran from the shores of the U.S. During production Hsu and the crew did not go to Iran because they would never have been allowed in, given their profession and history as liberal filmmakers. Instead they hired an Iranian journalist, Saeed Dehghan, to shoot inside Iran. She notes that, "His role was critical because he was able to get close to the family and talk to them about her personal life… something that Antony and I could not do solely over the telephone."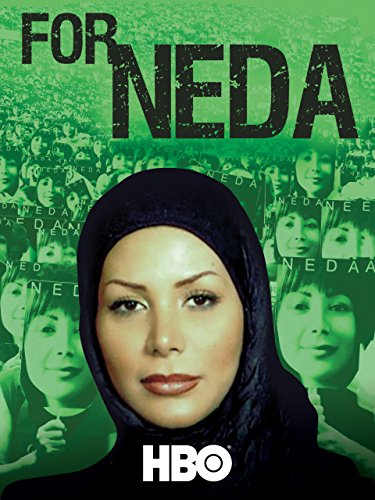 Dehghan, like many others, risked his life to put a spotlight on the Iranian revolution. Throughout filming Dehghan, whom they taught how to film with a small camera so as to not arouse the authorities' suspicions, had to check in with Hsu and the crew every few days to let them know that he was safe. There was one instance when they didn't hear from him in days, which left everyone hoping for the best but thinking the worst. She explains, "Antony and I were terrified that he was caught. I remember feeling helpless, frustrated, and scared that we would be responsible for his imprisonment or worse." Although the making of For Neda was full of emotions and unpredictability, both Hsu and Thomas agree that it is the most important film they've ever made. With the film's message about freedom and women's rights, Hsu and Thomas recognized that the issue at hand was much bigger than the lives of anyone involved in making it.
This film was important for HBO as well. HBO released For Neda outside of the U.S before its premiere, which was something HBO had never done before. In order to reach an Iranian audience before it could be blocked by the Iranian government, the film was broadcast through Voice of America (VOA), a U.S government multimedia agency for global broadcasting. It was important for HBO and the crew that Iranians, above all else, saw the film. Hsu explains, "We made it for the people inside Iran—to show them that they were not alone. After the VOA broadcast, hundreds of emails came flooding in from Iran, thanking us for making the film. It was incredibly moving and rewarding. We definitely didn't do it for the awards or press. We made it for the people."
For Neda made its mark on its international audience and Hollywood. The film went on to win some of the film industry's biggest film and TV awards including Documentary of the Year by the Foreign Press Association, The Clarion Award for Best Documentary from the Association of Women in Communications, and the George Foster Peabody Award. Hsu and her filmmaking trajectory continue to inspire many MSU students, including myself. Her many accomplishments and her passion for storytelling are reflected in her teaching, and show students what their hard work can amount to when dedicated to digging deeply into the humanity of every story.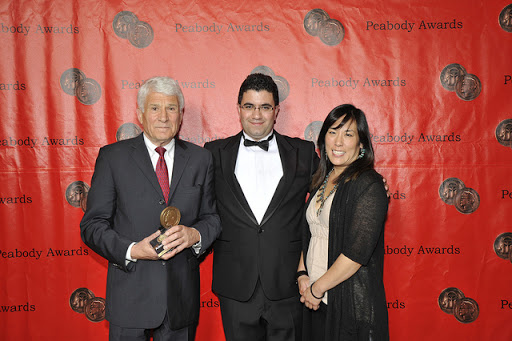 You can learn more about Carleen Ling-An Hsu here and stream For Neda on HBO and Hulu.
About the Writer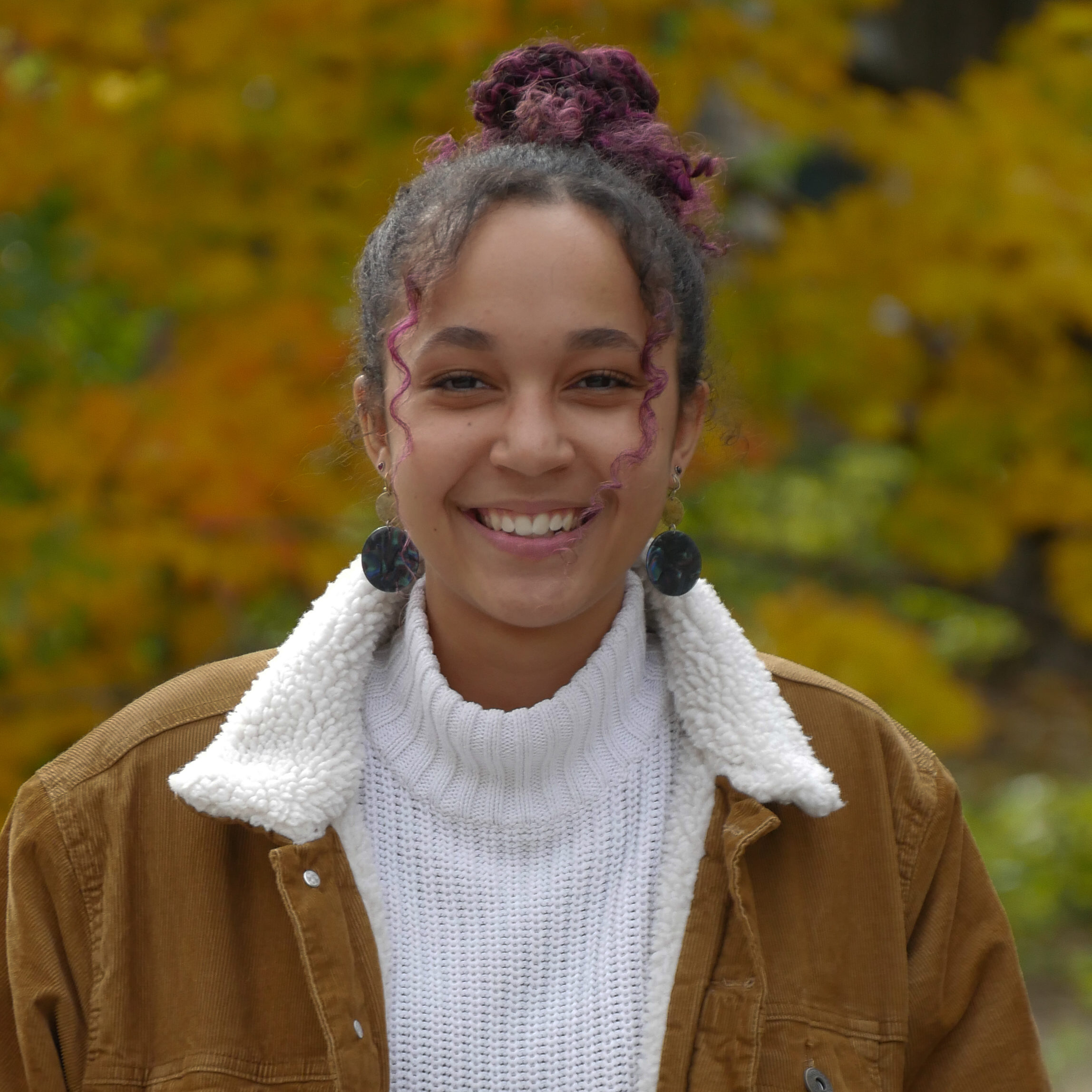 Mimi Anagli is a Senior at Michigan State University double majoring in Film Studies and Professional Writing with a minor in French. Along with writing for the doc lab, she is a staff writer for the feminist film publication agnés films. During her time in undergrad, Mimi has had the opportunity to attend the 72nd Cannes Film Festival and the 2019 Toronto International Film Festival, where she interned for The Hollywood Reporter. After graduation, Mimi plans to continue writing about women in film and pursue a career as a cinematographer.