Writing by Claire Bahorski
Developmentally Edited by Alexandra Hidalgo
Copyedited and Posted by Iliana Cosme-Brooks
Dr. Swarnavel Eswaran Pillai is a cutting-edge, innovative member of the Michigan State University Doc Lab faculty. An associate professor in the Department of English, he teaches film studies and film production courses, fostering the next generation of MSU documentary filmmakers and storytellers. In addition to an accomplished filmography, he is a published author of various books and journal articles. His inspiration stems from "the history, theory, and production of documentaries, as well as Tamil cinema and its complex relationship with Hollywood and popular Hindi films."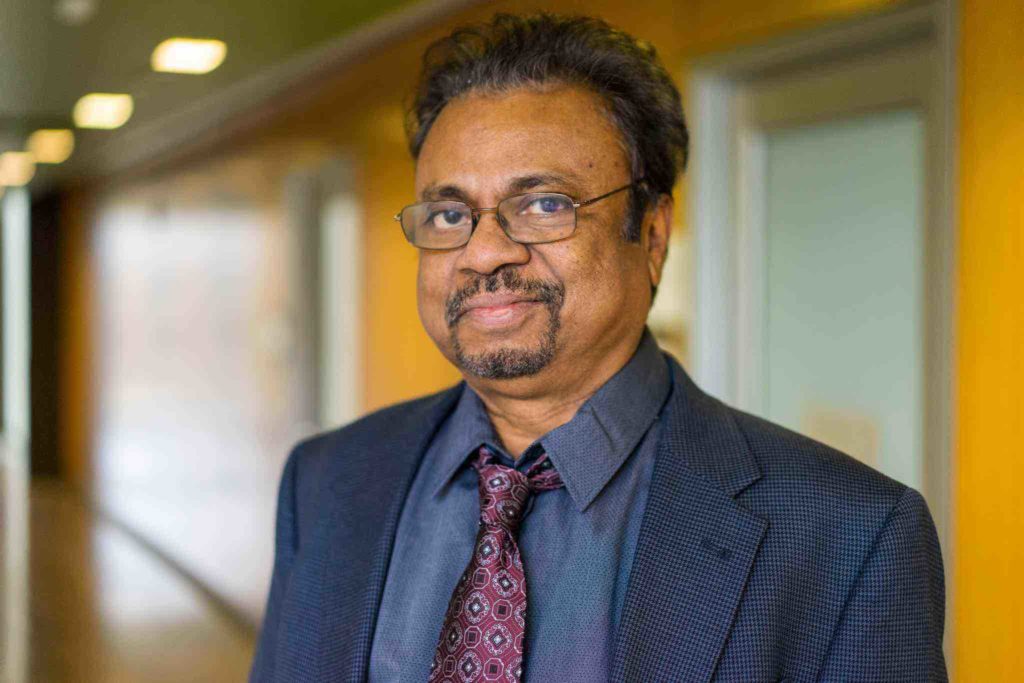 Among his multiple awards, Pillai received the Tamizh Studio Lifetime Achievement Award in 2017 for contributions to the art of fiction and nonfiction films. When asked which of his works he thinks were the inspiration behind this award, he stated, "I would say Thangam (1995), the film I codirected with Ilaria Freccia, which revolves around the life and times of the 13-year-old titular character in Valuthoor, my village in South India. Thangam was the starting point for the recognition of my filmmaking abilities, followed by my topical documentaries. My 2012 documentary, Unfinished Journey: A City in Transition, which I co-directed with Mark Huelsbeck is a study on race. My 2014 film Migrations of Islam, produced by Salah Hassan, focuses on marginality and Othering. The 2016 feature documentary Hmong Memories at Crossroad, which I co-directed with Safoi Babana-Hampton, explores colonization and identity." These films all have meaningful themes that address real-life stories. With Pillai's uncanny ability to translate these stories into non-fiction films, it's no wonder that he has won such honorable awards for his contributions to filmmaking.
Pillai is also dedicated to completing the telling of a story, no matter how long it takes. His 2018 film, Nagapattinam: Waves from the Deep, took a decade to finish. The film tells the story of the aftermath of the tsunami that struck the southeastern coastal town of Nagapattinam in India on December 26, 2004. Intrigued by the impact of this tragic disaster, Pillai began his ten-year-long journey of creating this documentary. He says, "I was interested in recording the relief and rehabilitation, and more importantly, the trauma of what people go through—in this case, mainly the fisher folk, due to a natural disaster. So, every alternate summer when I went to India, I shot in various formats and with cameras available to me for over a decade. I used the material thus shot in my documentary class to discuss the environment, disaster, and trauma. After the tenth anniversary of the Tsunami in December 2014, I assembled it together as one feature length version and finished the editing. I screened it in my classes and festival spaces."
When in need of a new spark of inspiration, Pillai looks to the world around him. When asked what inspires his filmmaking, he answered very simply: "Life itself and personal experiences and those of friends, family, and people––from the narratives around, including from the media." This source of inspiration is behind the project that means the most to him, his latest fiction feature Kattumaram (Catamaran, 2019). The film focuses on patriarch Singaram, who is coming to terms with his orphaned niece's relationship with a woman. He must face the choice of defending his niece and her relationship or giving in to the opinions of his community. He explains that he holds this film dear in particular "[b]ecause of the challenges of making a fiction-feature in collaboration with professionals in the industry on a modest budget, and for putting into practice what I learnt from my teachers and what I teach my students regarding screenwriting, handling of actors, structure and improvisation, and significance of closeups and music. Most importantly, Kattumaram was a result of the stories I heard when I was making my Tsunami documentary––a case of my documentary experience inspiring me to make a fiction feature."
As for any upcoming projects, Pillai is currently working on a docu-fiction feature that takes place on MSU's campus, as well as a film about independent musicians in Detroit, which is in collaboration with his students. As both a professor and a filmmaker, he thoroughly enjoys working with his students who also aspire to work in the film industry. "All my films have been rich and rewarding collaborations with my peers and students, and I am proud of it," he says. He is also appreciative of their wide range of talents and the unique perspectives they bring to the filmsite. "Some students are savvy with technology, for instance, iPhone filmmaking. Thus, they bring in their techno-material and artistic vision and questions/challenges to the class as they are learning about history, theory, and practice in depth. The digital era has opened up the possibilities for them, and I am happy about it."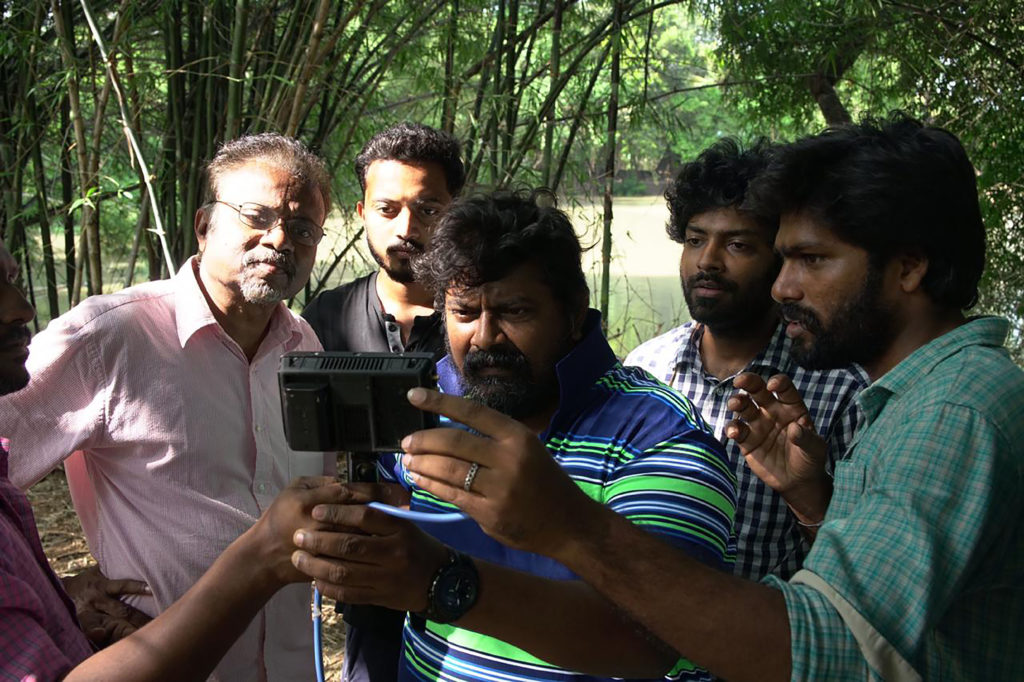 The Doc Lab in general has been rewarding work for Pillai, as it provides a place for ideas to develop and allows students to really engage with their filmmaking talents. "I like the Doc Lab for the diverse space it provides for interested and driven students who want to engage with documentaries for their diverse potential, ranging from addressing the topical and sociocultural and political issues, like race/caste, sexual orientation, migration, displacement, and identity, and classical ones like recording history or creating a media archaeology. The Doc Lab space also enables the watching of significant films and having productive discussions with filmmakers and scholars/practitioners."
Pillai has established himself as a filmmaker, professor, author, and storyteller in his own right. As with any successful filmmaker, he looks to the world around him for insight and inspiration. With this dedication to producing films and his devotion to the Doc Lab, Pillai is a core member of the MSU filmmaking community and remains an inspiration to his students and colleagues.
About the Writer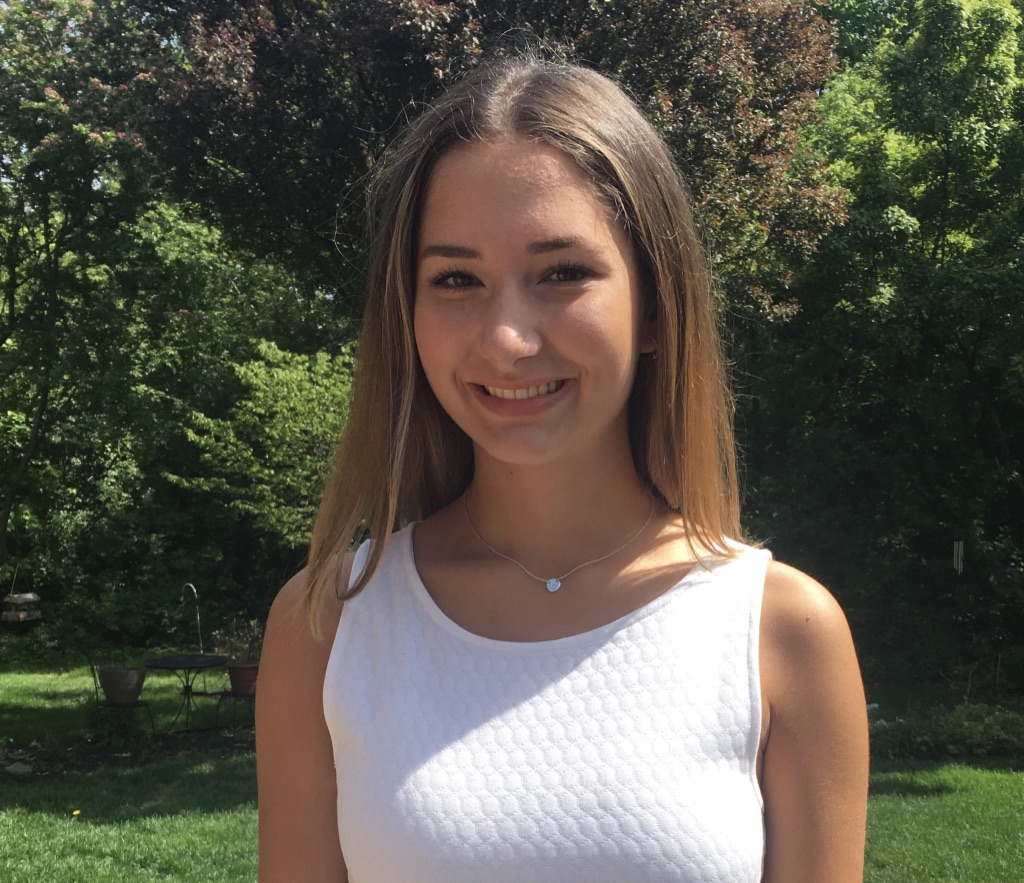 Claire Bahorski is a junior at Michigan State University and joined agnès films in February 2021. She is studying Human Capital and Society and Humanities Pre-Law, with concentrations in Public and Professional Writing and History. In her free time, she loves spending time with her friends and family. She hopes to keep improving and trying new things, and to always continue writing.