Writing by Mimi Anagli
Developmentally Edited by Alexandra Hidalgo
Copy Edited and Posted by Sophie Schmidt
This past spring our spring 2020 Doc Lab graduate Olivia York made her directorial debut with her award-winning short documentary Connecting Kin. Centered around a young woman's journey to find her dad, Connecting Kin is a moving story of family, friendship, and hope. The film starts with Jamie,who is a close friend of York's, trying to discover who her father is but quickly takes a turn when Jaimie finds out some information that quite literally changes her life. York captures every emotion through the screen with her gripping interviews and intimate cinematography. In the opening scene, Jaimie's jitters and apprehension are framed through her reflection in the side view mirror of a car. Through the lens, the audience gets to see a personal side of Jaimie and build a connection to her and her journey.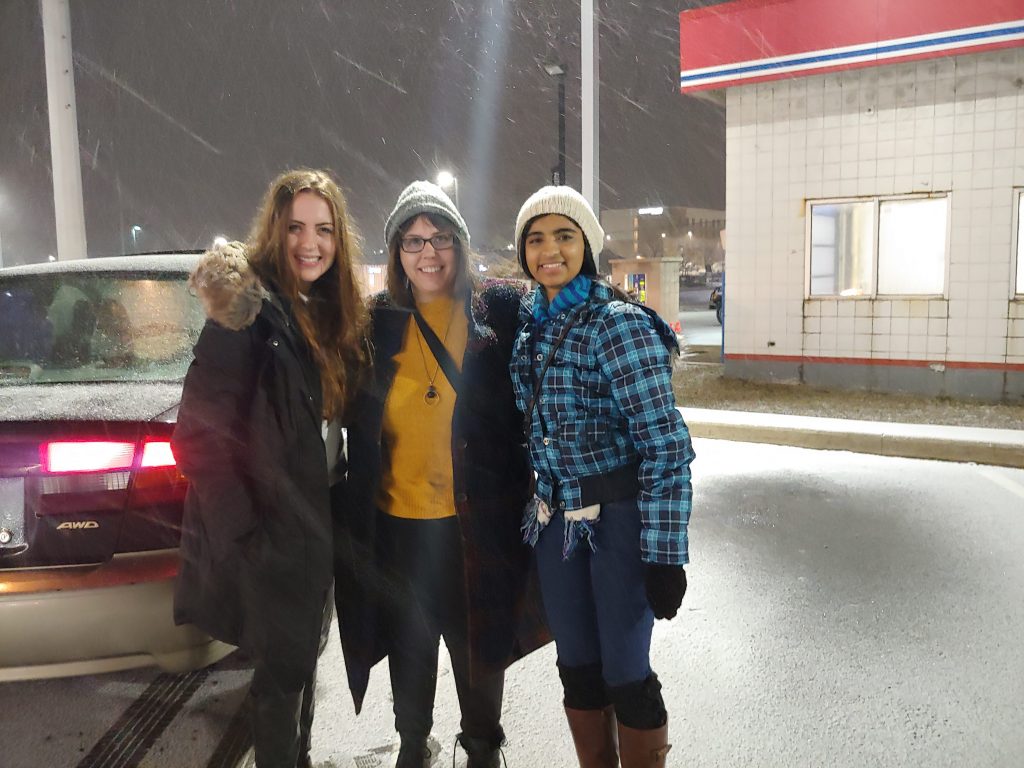 The attention to detail in York and camera operator Humaira Newaz's cinematography through closeup shots and shallow focus help build an intimate atmosphere. When discussing this stylistic choice, York noted, "We tend to take in the 'whole picture' whenever we're passing through, but the small details are what make places and moments beautiful, at least to me. I love honing in on these textures and feelings whenever I have a camera in hand." York's interest in the small details that others usually miss in life can be seen throughout the film. With closeup shots such as falling snow, a ticking clock, and a dying rose, York brings inanimate objects to life through having them symbolize the emotions that surface while Jaimie uncovers family secrets.
This attention to detail did not go unnoticed. Connecting Kin swept the Flint Youth Film Festival this year with a total of five awards, including Best Cinematography in their age group, Best Directing in their age group, and the Heart Award. Having your hard work recognized is undoubtedly one of the best parts of filmmaking. York said, "It's so humbling, especially with this being my first film. It meant so much to me to have this support from a local Michigan festival too, especially one where their sole focus and aim is to uplift young Michigan creatives. It was an honor to be a part of their program and an amazing bonus to win these awards as well."
York completed the entire film in just four months and took on the roles of director, cinematographer (when Humaira wasn't available to help), and editor. While struggling to juggle all of these responsibilities, York learned a lot about herself as a filmmaker and what it takes to fulfill those roles, which she is grateful for. She explained, "Without having to take charge on all fronts, I probably wouldn't have had as deep of an understanding and appreciation for each step of the process." She is discovering what so many auteurs around the world have grown to appreciate about a filmmaker's ability to realize their vision for a project through exceedingly hard work and engaging with every aspect of the creative process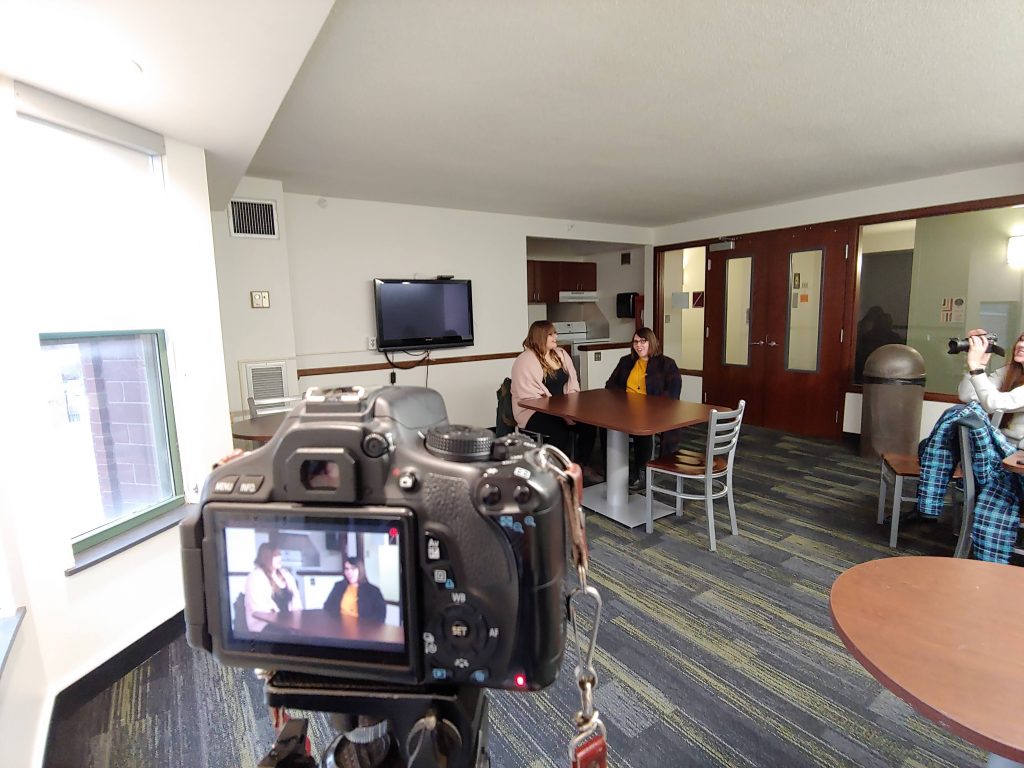 While filming, York even managed to master one of the most daunting tasks of documentary film — interviewing. Interviews are one of the most important components of documentary films. York found that the best way to get an authentic interview was by preparing questions ahead of time and making the subject comfortable. She said, "Establishing a sense of security, trust, and comfortability with my subjects is vital, especially when working with personal and heartfelt stories from their past." Having known Jaimie and her story beforehand, York was able to navigate the interview process having a sense of the kinds of stories she might draw from Jamie, while planning ways in which she might be able to turn those stories into a cohesive and effective short film that showed audiences the value of unearthing family secrets and facing what they tell us about ourselves and our origins.
York's experience in the Doc Lab prepared her for the production process and also gave her a deeper understanding of the value in documentary filmmaking. She said, "After many lessons and projects in the program, I came to learn and appreciate that documentaries are the creative treatment of reality, and that making a film about a true event allows for endless creative freedom and direction. You use real life as your script, and the tools you choose to utilize become a statement of your own story, alongside the story you're telling in front of the camera." With this nuanced understanding for documentary filmmaking, she and fellow Doc Lab students are able to create stories that leave a positive impact on a world that is in need of empathy and change. The story that Connecting Kin tells is one that strives to offer hope to anyone in the world who is feeling lost. With this film, York wants her audience to know that "hope is an incredibly strong force of nature that has the ability to bloom in any situation, regardless of the environment or circumstance. Jaimie found hope in the darkest of times, and it rang through, over and over again… Her story is unique, but this message is applicable to all."
York has now graduated from MSU and has left the Doc Lab with a true passion for storytelling. In the near future, York plans to continue in the world of documentary with a short film on the racial injustices that are at work in our American system on a local level. As a very important topic in American society, she hopes to add to the conversation with a local perspective that tells her community and others that inaction is not an option anymore and that racial equality and justice are achievable. York currently continues her photography work for her freelance business, and has been doing some freelance copywriting work for a few companies and brands in Michigan. Along with freelance, York is on the job hunt for a full-time position in LA. With her eye for detail and deep love for storytelling, Yorkwill without a doubt make her mark on the film industry. The Doc Lab is proud to have witnessed her amazing talents and fostered the start of her film journey.
You can find Olivia York on her Instagram and Twitter and learn more about her work with MOCEAN by clicking here.